Soup that brings out the flavors of
the ingredients without using any broth or stock.
Soup with a rich umami flavor, made by combining duck, chicken, scallops, shiitake mushrooms, and other ingredients.
By adding cured ham at the end, we have achieved a refined taste with a savory saltiness, even without the need for sauce.
Enjoy the clear golden soup in a pure white bowl and ladle.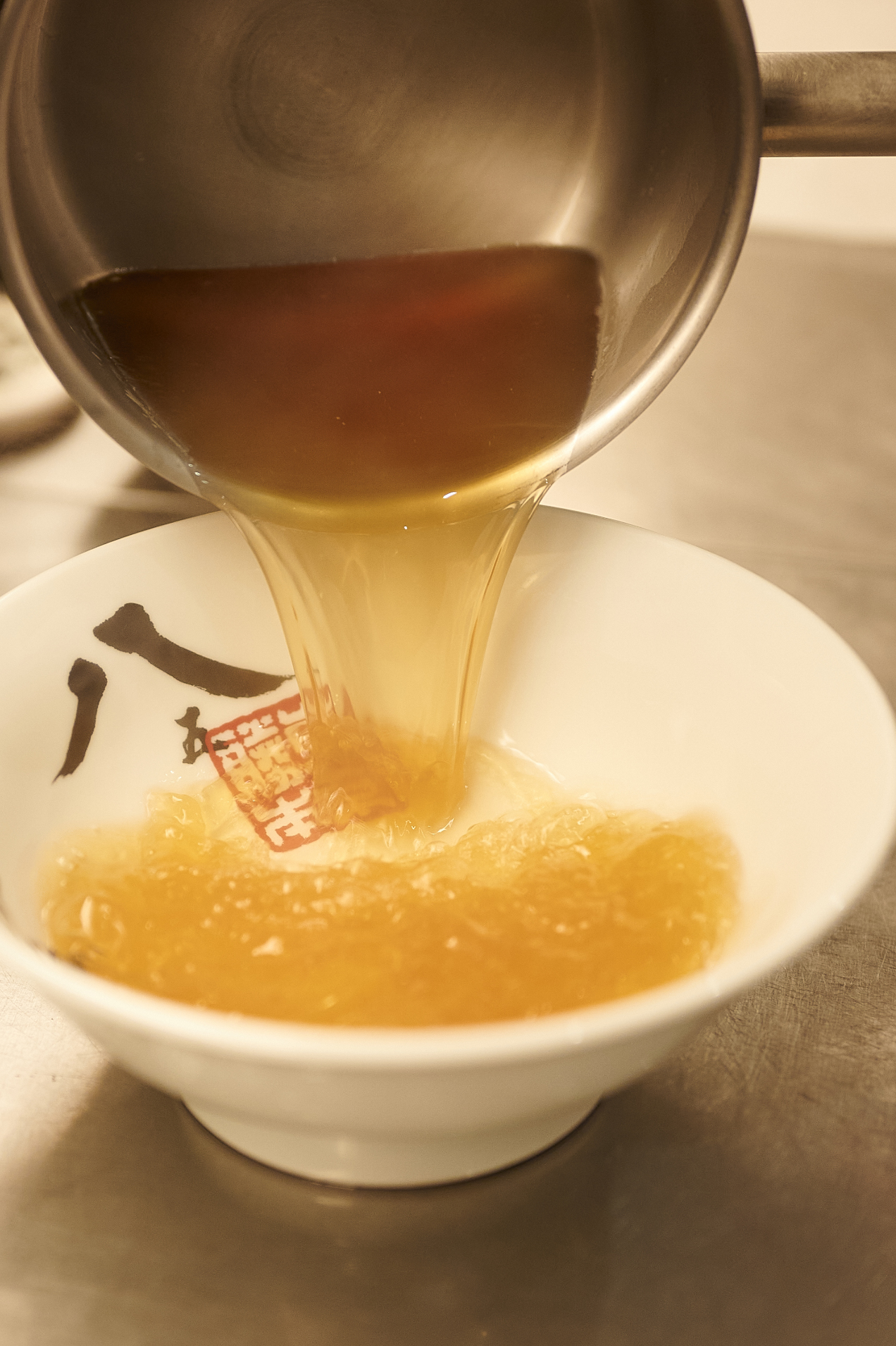 Noodles specially crafted to complement the soup, sourced from the renowned traditional establishment "Asakusa Kaikaro."
Special thin noodles developed by Mr.
Fushicho Karasu to ensure that the golden soup remains golden until the last bite. These noodles are carefully prepared without rolling during the noodle-making process, resulting in a smooth and beautiful texture.
They have a firmness similar to pasta, providing a satisfying chewiness.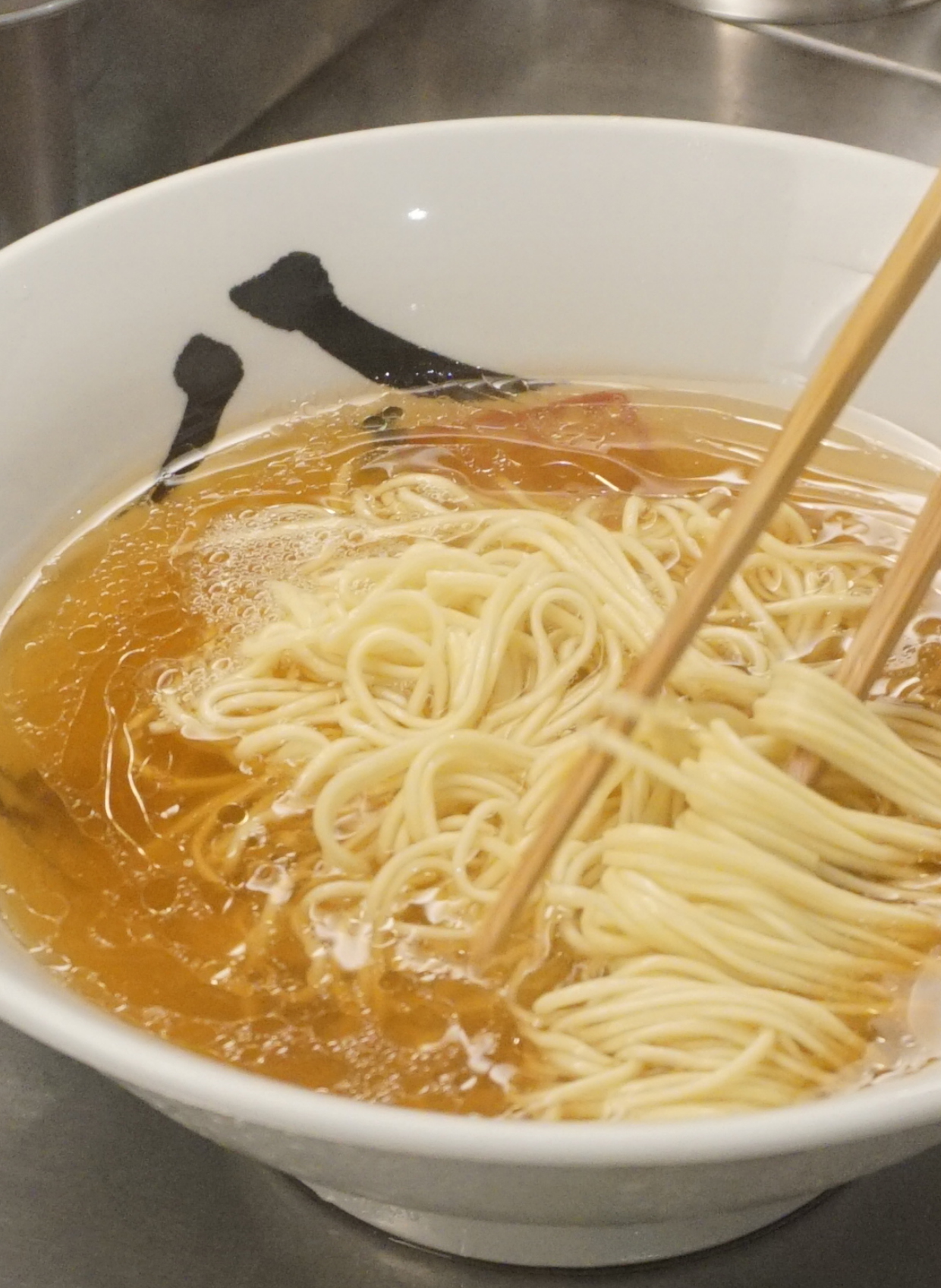 Creating a comfortable space where all five senses can be enjoyed.
An atmosphere reminiscent of a traditional Japanese restaurant, meticulously designed with attention to details such as lighting and counter length.
Experience a refined moment in a setting where classical music flows gently.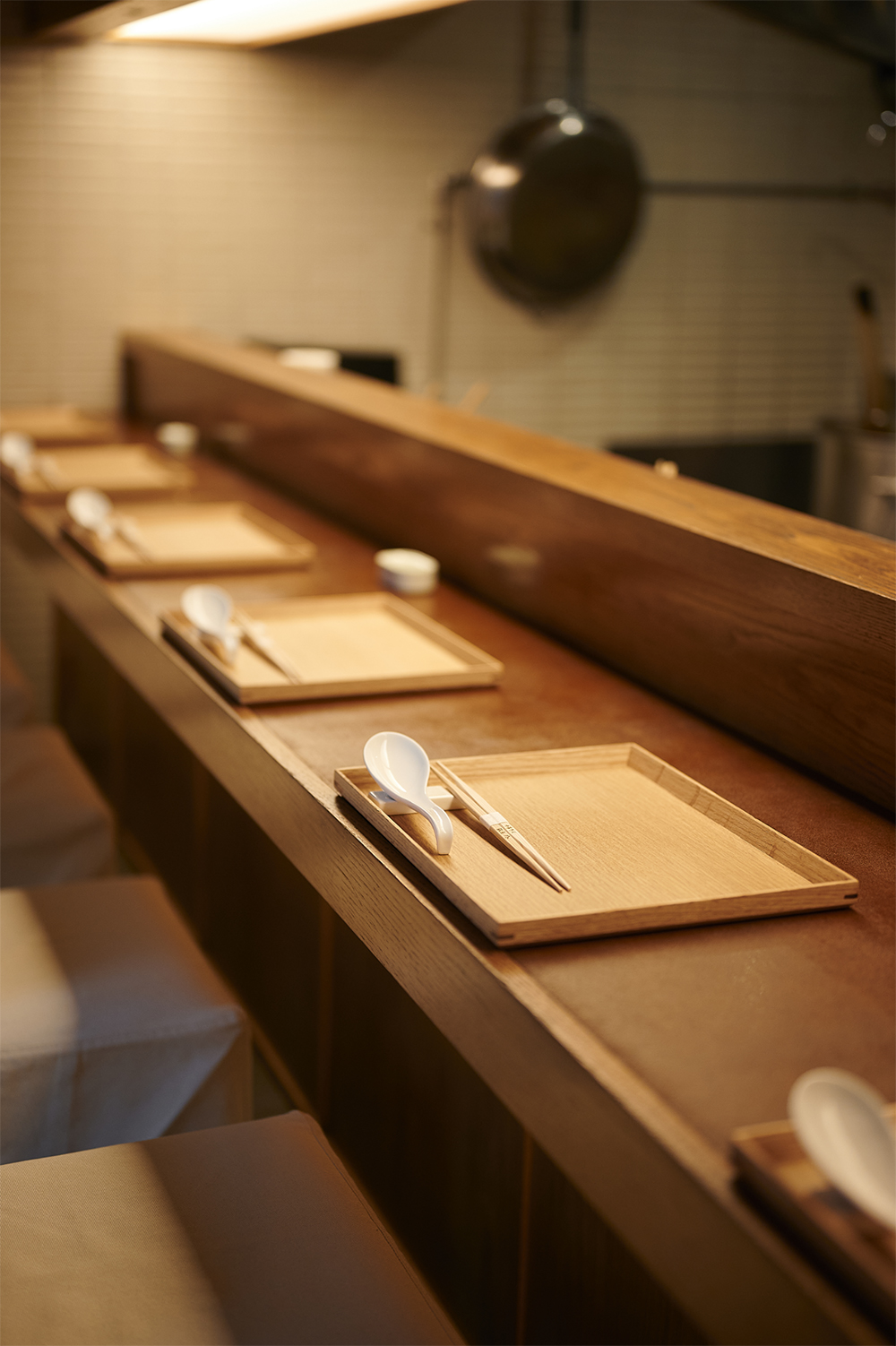 Chuka Soba
Regular Chuka Soba

---

1,200yen

(inc.tax)

Ajitama Chuka Soba

---

1,400yen

(inc.tax)

Chashu Chuka Soba

---

1,600yen

(inc.tax)

Ravioli Gourmandise Chuka Soba

---

2,200yen

(inc.tax)
Rice Dishes
Rice bowl topped with chashu pork

---

500yen

(inc.tax)
Beverage
Small Bottle of beer

---

500yen

(inc.tax)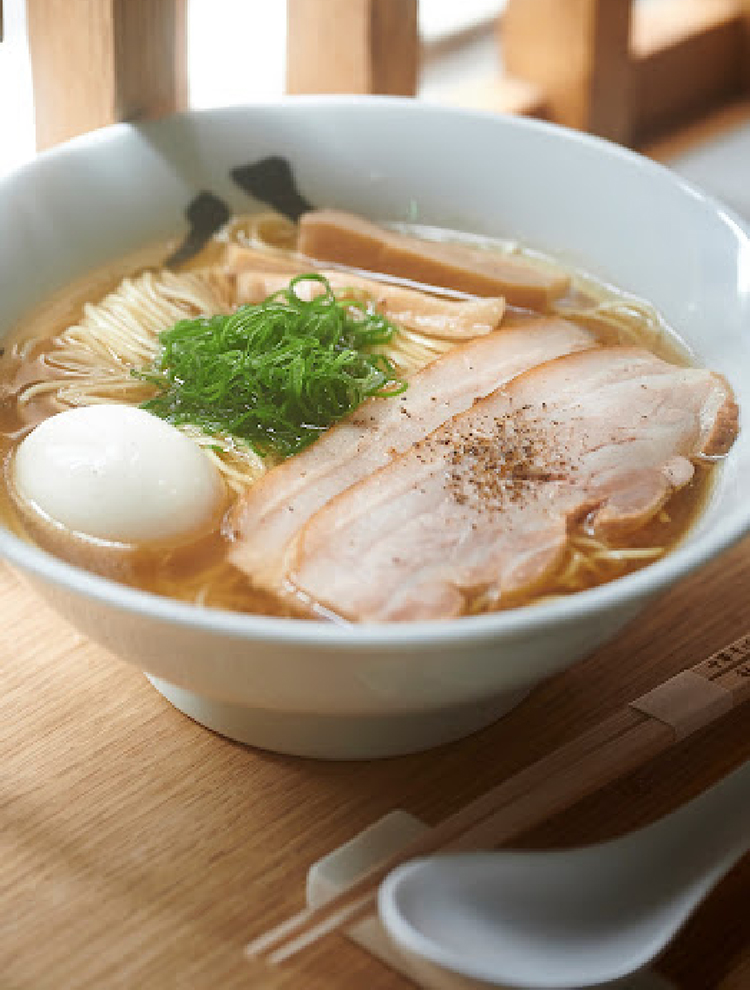 Chashu Chuka Soba
A rich and flavorful bowl where the golden soup, carefully made to bring out the natural flavors of the ingredients, perfectly complements the thin noodles from Asakusa Kaikaro. Topped with seasoned boiled egg and tender chashu (roasted pork), this is a luxurious bowl of ramen.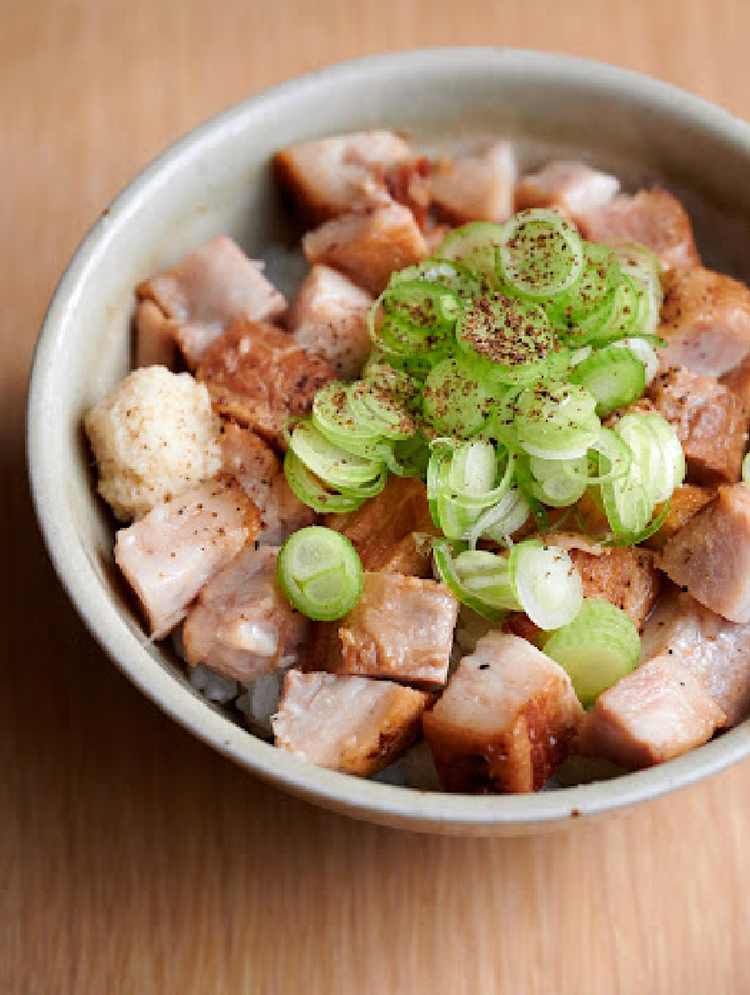 Rice bowl topped with chashu pork
A bowl filled with chunks of savory chashu (roasted pork). It is garnished with a spicy and flavorful pepper caviar. By pouring the Chuka Soba soup over it and adding a touch of refreshing wasabi, you can enjoy a satisfying finishing touch to your meal.
Request Upon Your Visit
Please arrive at the restaurant with ALL members of your party.
Please refrain from sitting on the street during the wait, as it may obstruct traffic. Also kindly wait in a single file line.
Smoking in the line or in the vicinity is prohibited.
We kindly request that each seat is occupied by a customer who orders a bowl of ramen. Similarly, we provide a maximum of one bowl per person.
We regret to inform you that children of elementary school age and below are not permitted.
After purchasing your meal ticket from the vending machine, please return to your original place in the line.
Photography inside the premises is limited to the menu items only. We also request that you refrain from live streaming or making phone calls during your meal.
We sincerely appreciate your cooperation.