Luxurious Clear Soup that Brings Out
the Flavor and Umami of Seafood
A rich and flavorful clear soup that carefully extracts the essence and umami of seafood.
It offers a deep and savory taste with the concentrated umami of dried sardines, complemented by a refreshing hint of yuzu. After the meal, you can enjoy a sharp and flavorful Japanese dashi soup with a squeeze of sudachi citrus.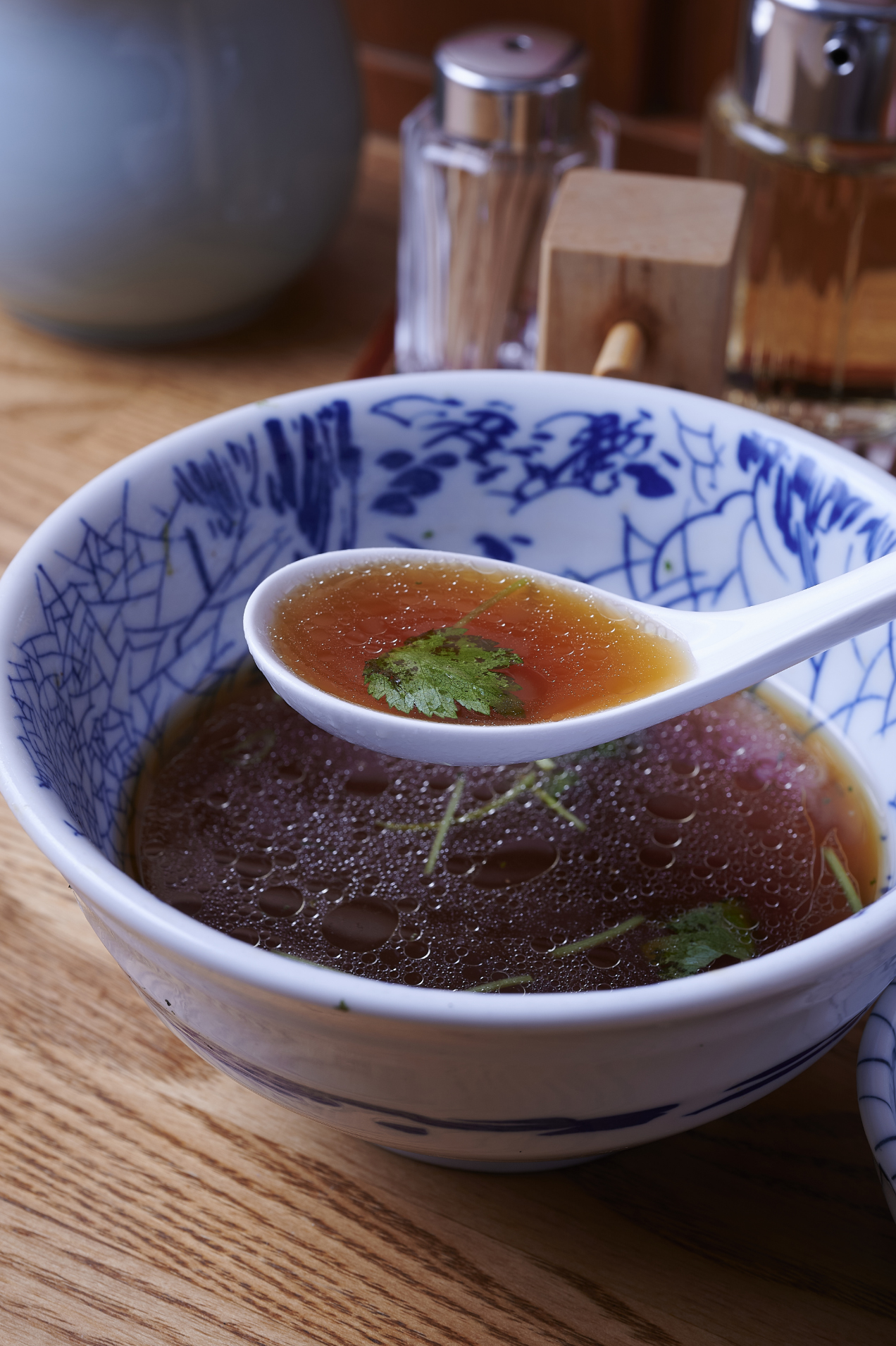 Dual Delight of
Two Types of Noodles in One Bowl.
Enjoy the combination of chewy thin noodles that intertwine with the elegant flavor of the soup, along with the smooth and refreshing flat noodles.
It is a dual delight of two types of noodles carefully crafted by Asakusa Kaikaro to retain the freshly boiled texture.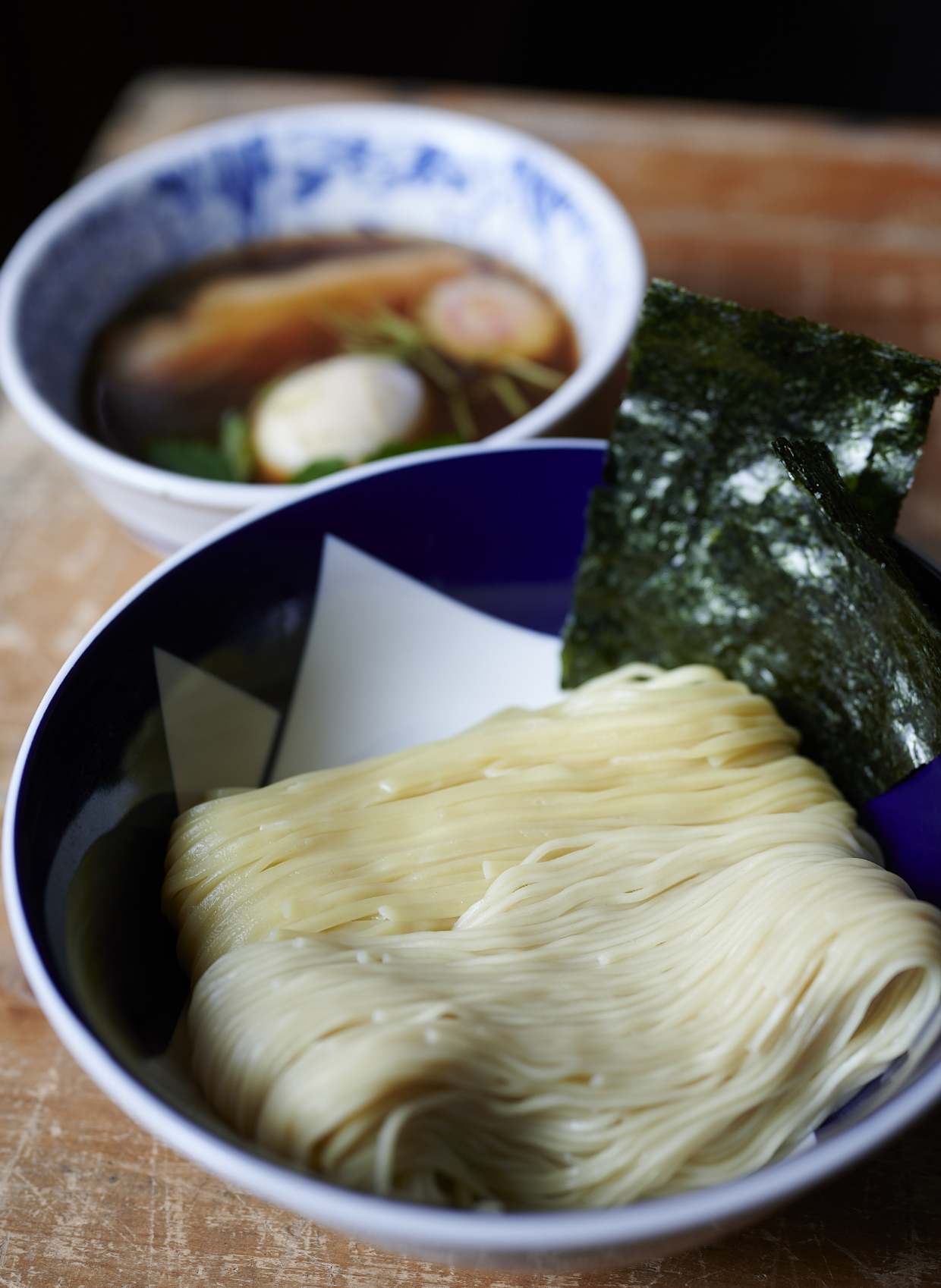 Indulge in a Refined and
Relaxing Atmosphere
Experience a high-quality ambiance where you can savor the Tsuke Soba even more.
The restaurant boasts a serene and sophisticated atmosphere with a sushi-bar-like, white-themed decor and a simple, yet beautiful, appearance with traditional noren curtains. Inside, you'll find a refined white wooden counter. The meticulously designed space, accompanied by classical music, creates a quality environment where even the lighting is carefully calculated.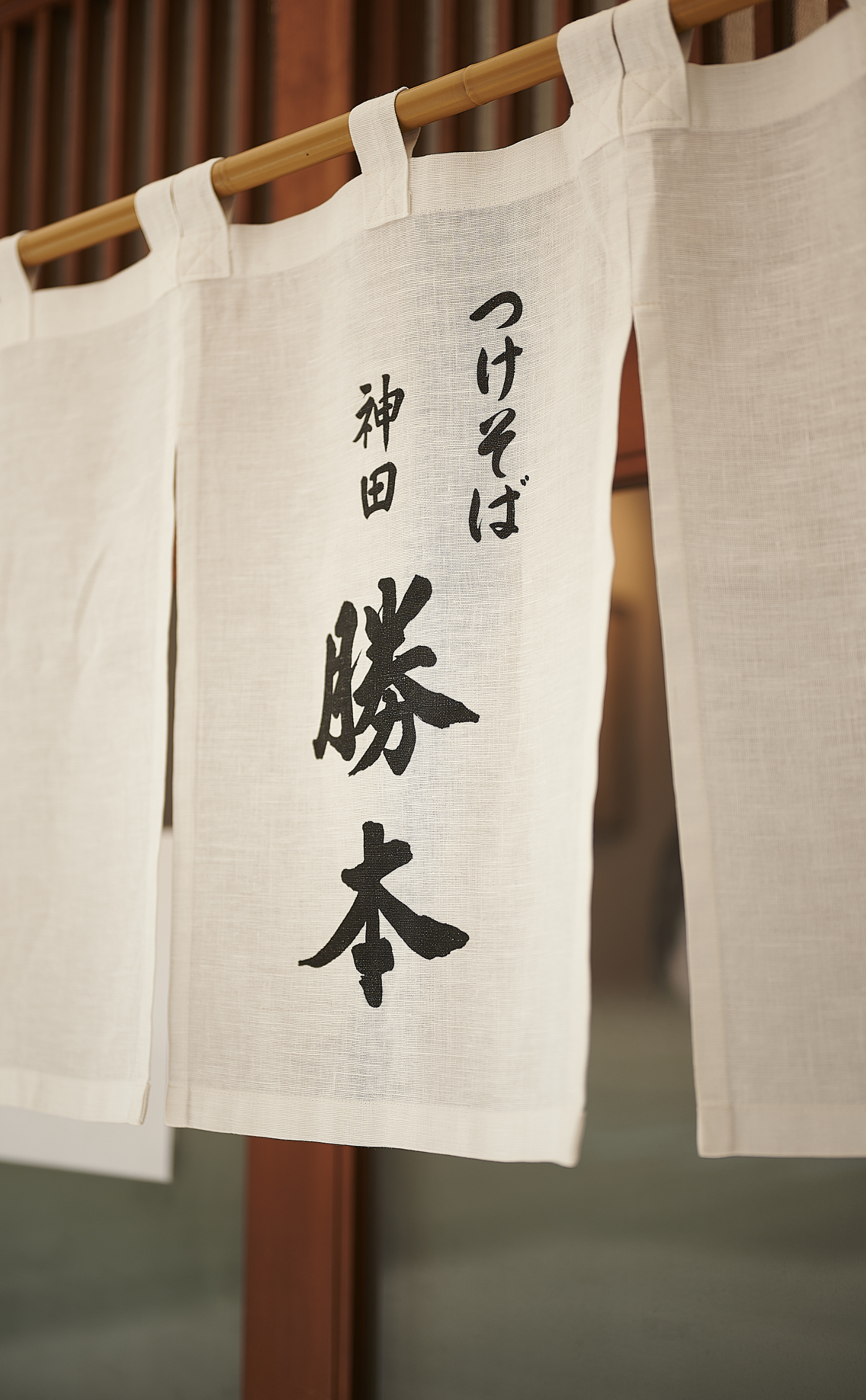 Tsuke Soba 
Combination of Bold Noodles and Thin Noodles
Regular Tsuke Soba

---

1,000yen

(inc.tax)

Ajitama Tsuke Soba

---

1,150yen

(inc.tax)

Chashu Tsuke Soba

---

1,350yen

(inc.tax)

Extra Noodles

---

200yen

(inc.tax)
Toppings
Roasted seaweeds

---

150yen

(inc.tax)

Seasoned boiled egg

---

150yen

(inc.tax)

Scallions

---

150yen

(inc.tax)

Seasoned bamboo shoots

---

150yen

(inc.tax)

3 slices of pork belly chashu

---

300yen

(inc.tax)
Beverages
Small Bottle of beer

---

400yen

(inc.tax)

Medium Bottle of beer

---

600yen

(inc.tax)
Souvenirs
3 meals of Frozen Chuka Soba