「Ginza Hachigou」Reservation seats will be accepted from October 28th.
2023.10.23
"Ginza Hachigo" (Chuo-ku, Tokyo) has decided to offer reserved seats from November 1, 2023 (Wed). Reservation acceptance begins on Saturday, October 28, 2023.

<<Reservation details>>
At our store, we will abolish the numbered ticket system that was implemented only during the summer at the end of October 2023, and from November 1, 2023 (Wed), we will change the provision method as follows.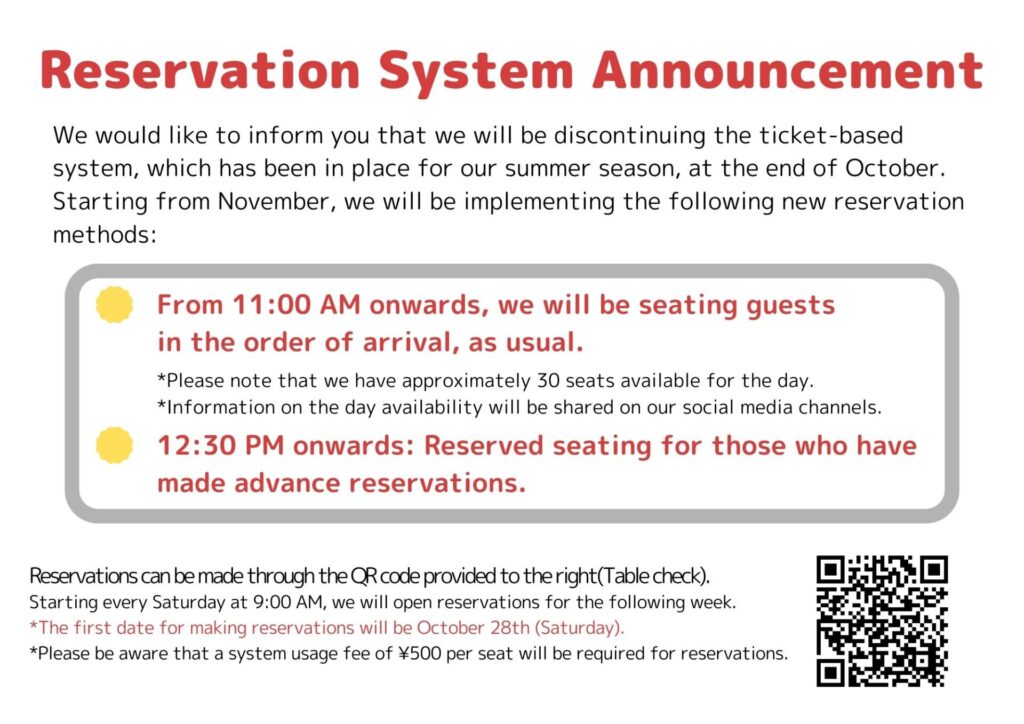 【Overview】
●From 11:00 AM onwards, we will be seating guests in the order of arrival, as usual.
*Please note that we have approximately 30 seats available for the day.
*Information on the day availability will be shared on our social media channels.

●12:30 PM onwards: Reserved seating for those who have made advance reservations.
【Reservation method】
Reserved seat opening date:Wed, November 1, 2023
Reservation start date:Sat, October 28, 2023 9:00 a.m.
Reservable days:We accept reservations from 9am every Saturday for the following Tuesday to Sunday.
How to make a reservation:Online reservation with TableCheck
Reservation link:https://www.tablecheck.com/ja/shops/ginza-hachigou/reserve
Fee:System usage fee 500 yen per seat
Note:When making a reservation, please carefully read the notes listed on Table Check.
<<Store details>>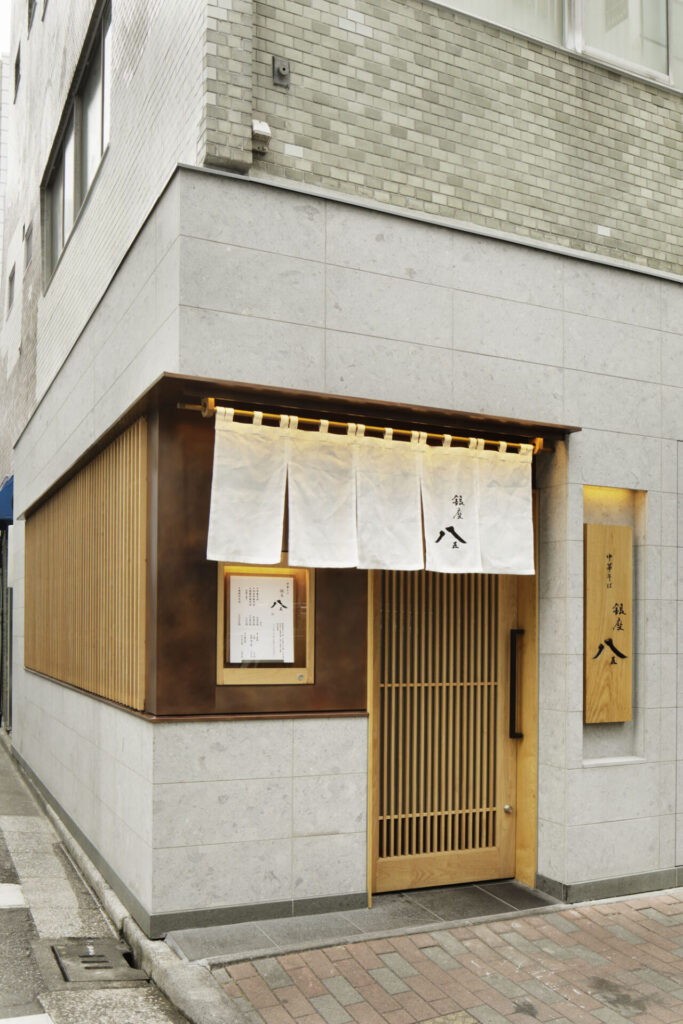 Store name:Ginza Hachigou
Store location:1F, Hanabusa Building, 3-14-2 Ginza, Chuo-ku, Tokyo
Access:3 minutes walk from Higashi Ginza Station on the Toei Asakusa Line and Subway Hibiya Line
Business day:Monday to Saturday (closed on Sundays, irregular holidays on Mondays)
Official HP:https://katsumoto-japan.com/en/ginza_hachigou.html
*From November 2023, our business days will be changed to Tuesdays to Sundays (closed on Mondays, irregular holidays on Tuesdays).
*Please check the latest information on various SNS for business days and hours.




【Ginza Hachigou SNS】
X:https://twitter.com/ginza_hachigou
Instagram:https://www.instagram.com/ginza_hachigou/
Facebook:https://www.facebook.com/ginzahachigoujapan/
In recent years, there have been cases of companies using the names "Ginza Hachigo" and "Katsumoto" in Japan and overseas, but as of October 2023, "Ginza Hachigo" only operates the main store in Higashi Ginza. In addition, there are only two sister stores: Chuka Soba Katsumoto'' andTsukesoba Kanda Katsumoto".


【Inquiries regarding interviews and media coverage】
Food Operation Japan Co., Ltd.
Location: 3rd floor, Misakicho SS Building, 2-15-5 Kanda Misakicho, Chiyoda-ku, Tokyo
https://katsumoto-japan.com/en/contact.html