Main Ingredient is Niboshi (dried sardines).
Our specialty soup is packed with the rich umami of seafood.
The moment it touches your lips, you'll be greeted by the rich aroma and umami of dried sardines.
Our soup is made from carefully selected dried sardines and simmered with chicken in a soy-based broth, capturing the essence of the ingredients.
Crafted with dedication by our skilled artisans, it's a soup that will leave you truly moved.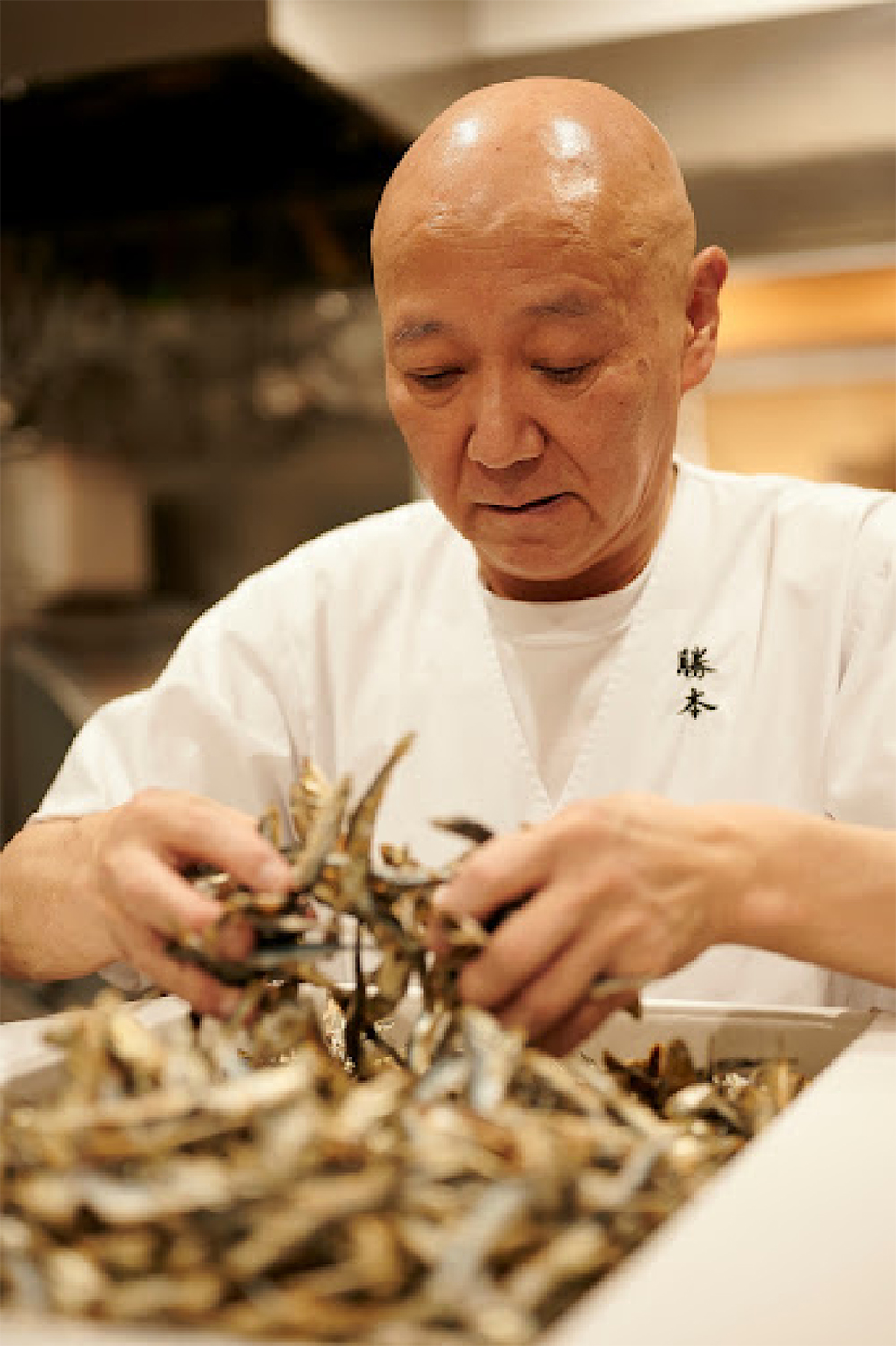 Renowned and acclaimed by famous noodle shops,
we proudly present our signature noodles, specially made by the Asakusa Kaikaro.
Our specially crafted noodles, exclusively made for Chukasoba Katsumoto,feature a firm and springy texture.
These medium-thin noodles have a perfect balance and excellent pairing with the soup. Smooth and chewy, they'll keep you slurping until the very last bite.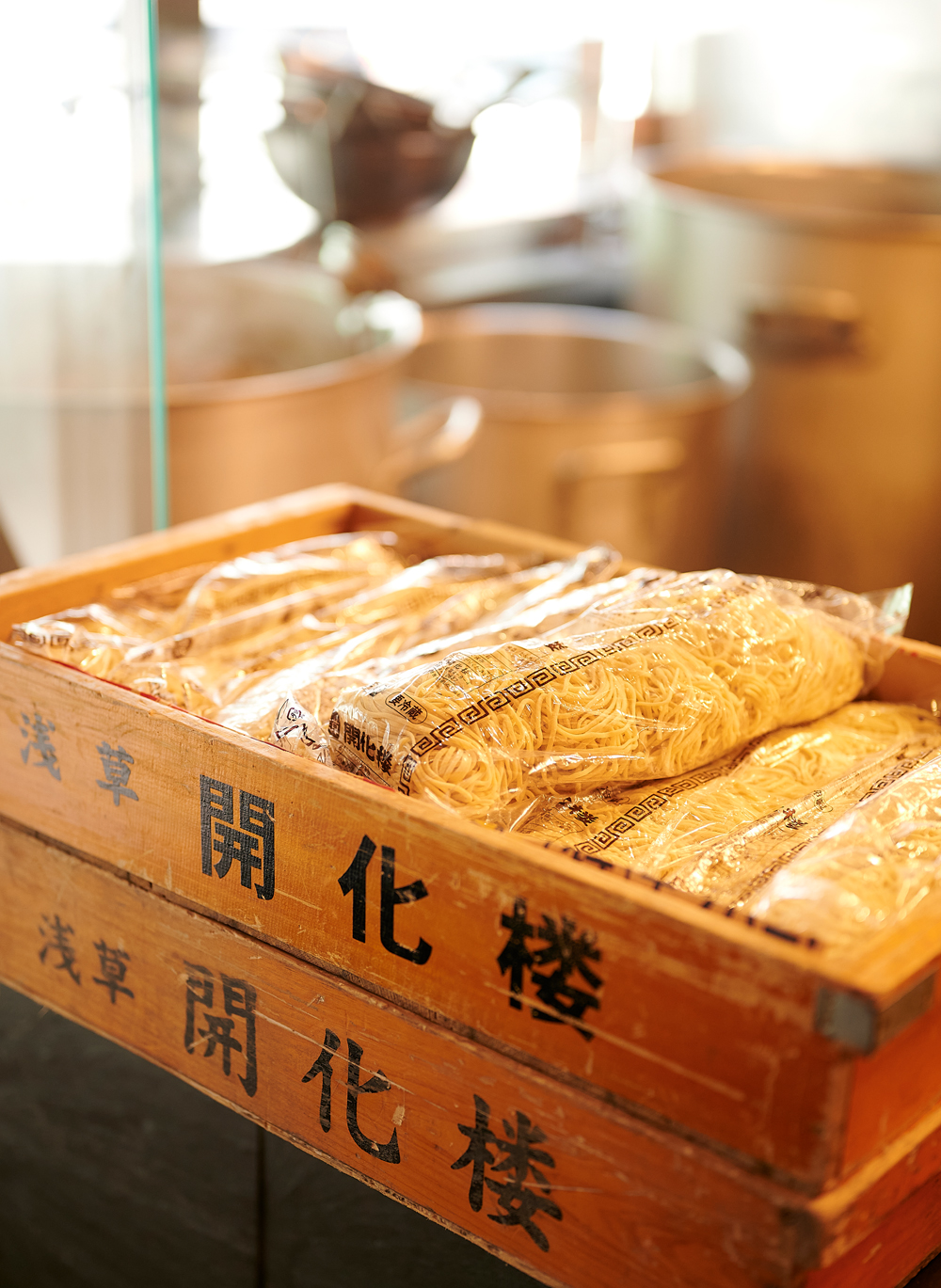 We carefully select
the finest ingredients to create a harmonious bowl.
Our chashu is meticulously cooked at a low temperature to seal in its flavors, resulting in a tender and moist texture.
The juicy and satisfying bamboo shoots is marinated in a special sauce, while the perfectly semi-soft boiled egg showcases a delightful richness.
We source fragrant and velvety roasted seaweed from a renowned seaweed purveyor. The refreshing aroma of the fresh green onions adds a perfect touch. Each ingredient plays a significant role and takes the spotlight in our extraordinary and indulgent ramen.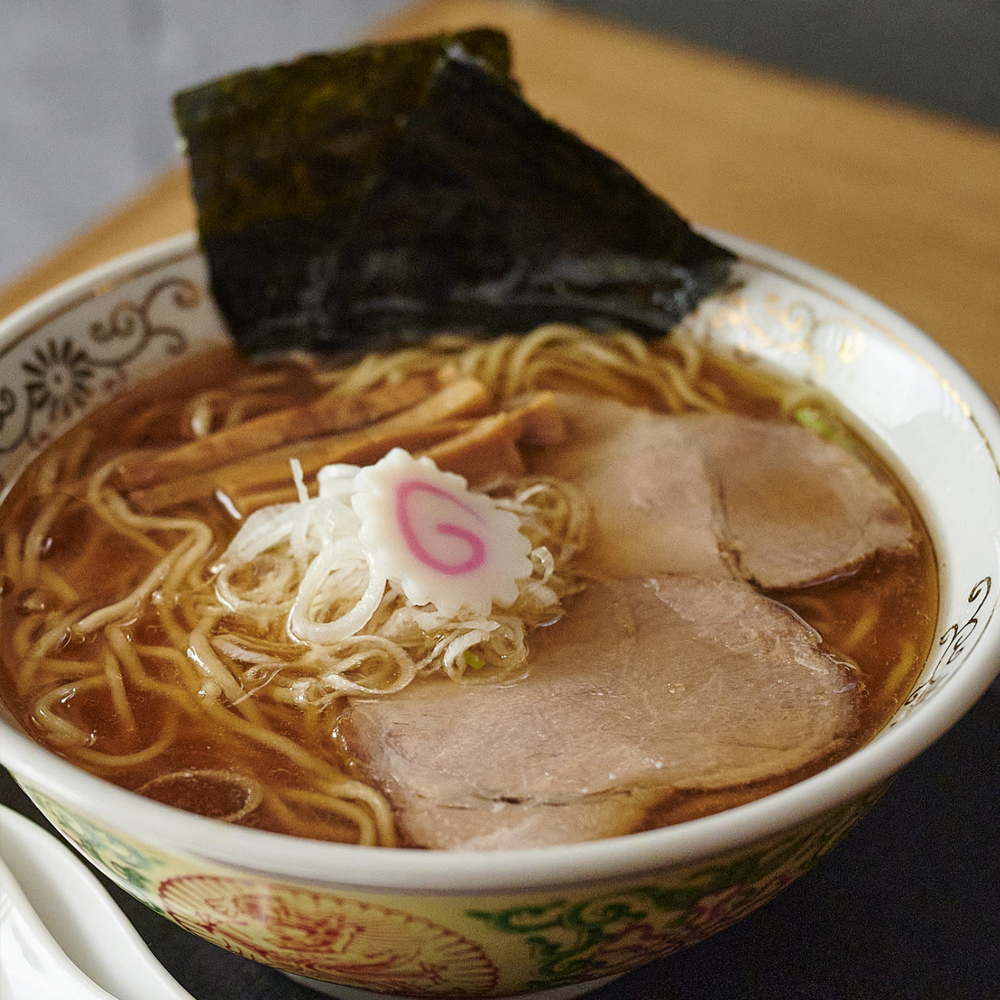 Chuka Soba
Regular Chuka Soba

---

950yen

(inc.tax)

Ajitama Chuka Soba

---

1,100yen

(inc.tax)

Chashu Chuka Soba

---

1,300yen

(inc.tax)

Extra Noodles

---

150yen

(inc.tax)
Toppings
Roasted seaweeds

---

150yen

(inc.tax)

Seasoned boiled egg

---

150yen

(inc.tax)

Scallions

---

150yen

(inc.tax)

Seasoned bamboo shoots

---

150yen

(inc.tax)

3 slices of pork belly chashu pork

---

300yen

(inc.tax)
Rice Dishes
Rice

---

150yen

(inc.tax)

Large rice

---

200yen

(inc.tax)

Rice with raw egg and dried salted kelp

---

350yen

(inc.tax)

Pork belly claypot rice

---

350yen

(inc.tax)
Beverages
Small Bottle of beer

---

150yen

(inc.tax)

Medium Bottle of beer

---

200yen

(inc.tax)
Souvenirs
3 Meals

---

2,800yen

(inc.tax)

2 Meals

---

2,000yen

(inc.tax)

1 Meal

---

1,100yen

(inc.tax)